Earlier this year I heard Paul Moser teach us that the most authentic prayer we can pray is 'Help'. I tend to agree. What eloquent prayer can I offer to make God more effective or willing to invade my brokenness? The Psalms are wonderful prayers because they give us a voice; another person to connect with who understands both our pain and joy. But really all those prayers are just prayers of 'Thank You" and 'Help". I encourage you to read them because if you need to cry out for help, you have a companion to cry out with you.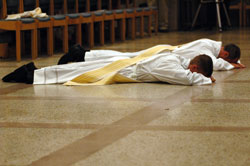 In my own prayers, I pray through the Lord's prayer and the Shema every morning. Giving thanks, confessing my failings, and asking for help.

I was struck by the simplicity of the Lord's prayer but how it covers everything we need; The Lord's will on earth, daily provisions, forgiveness, and deliverance. I was also struck by the simplicity of the Shema in how we are to love God fully and love our neighbor fully as well. The two portions pretty well capture the essence and totality of what it means to pray in the name of Jesus.

That's all I got for today.